One Fear (Book 1)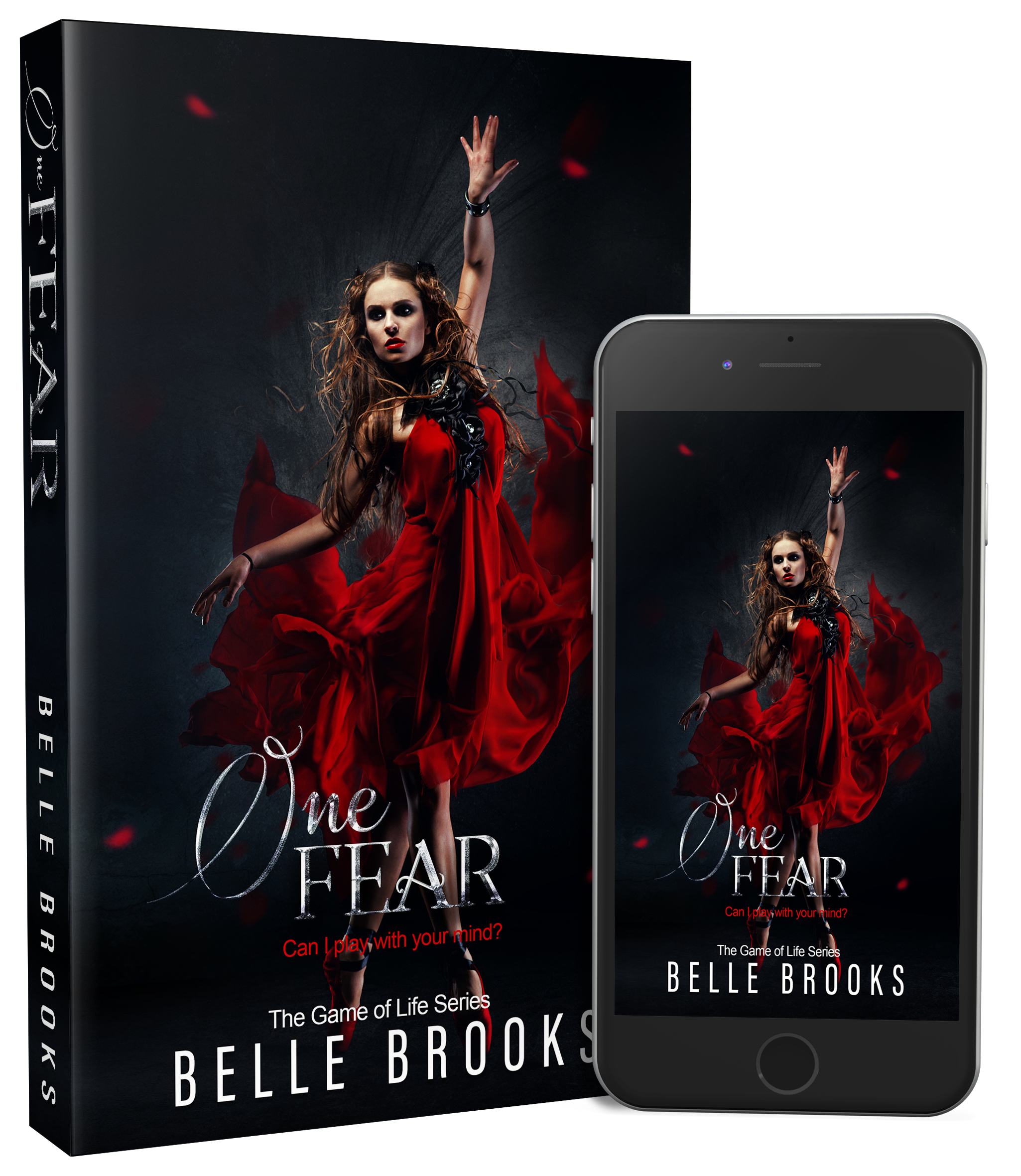 "My one fear is now my reality."
He never offered me his name, when he fulfilled his need for me to be a player in this game.
I'm number thirteen. Just a number given to the bitches who wronged him.
I was blindsided. Stolen from my life. In his devilled eyes, I have a debut to pay…he wants my final breath to see us even.
"I know who you are Morgan Banks, the question is, who am I? Five games will set you free when you can tell me who I'd be."- The Wolf.
Am I strong enough to take on the Wolf?
Add to #Goodreads ☛ One Fear
Order you FREE copy now! Click on the BUY images below.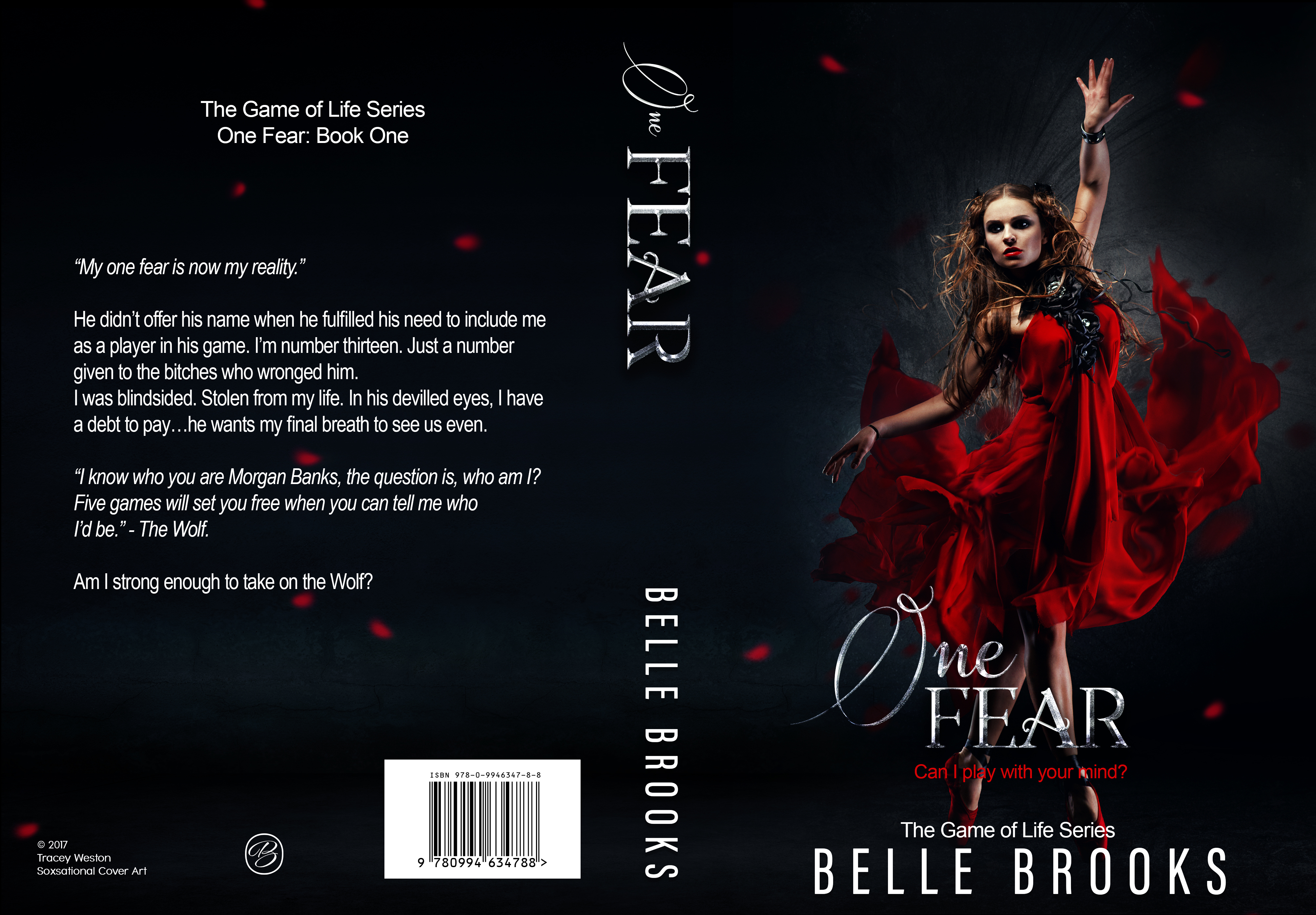 two footsteps (Book 2)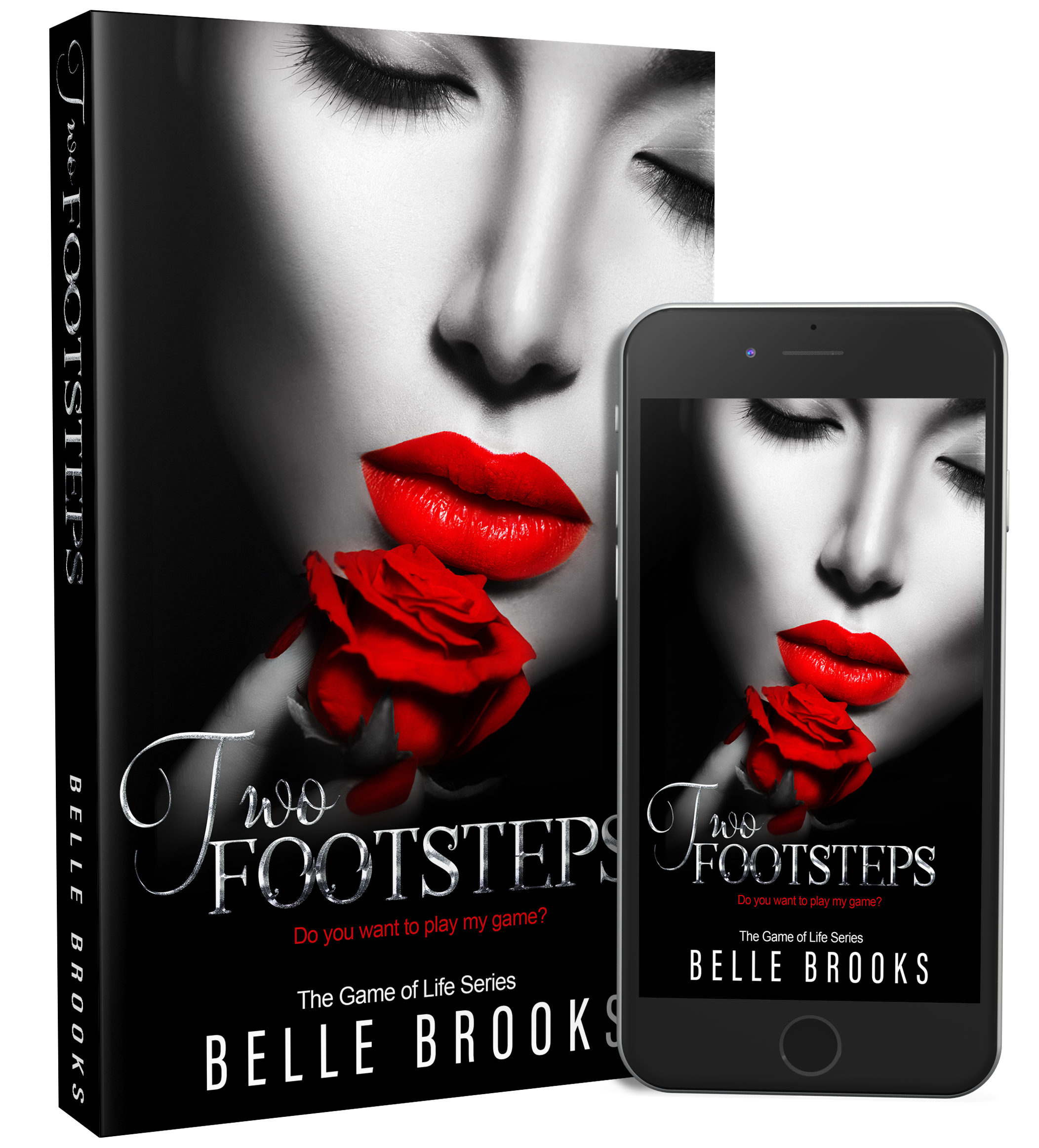 "My life is in the Wolf's hands."
He is the Wolf. I am his Red. The game has begun and he wants me dead.
But who is the Wolf?
And why has he chosen me?
He whistles a tune that's haunting. He glares at me through eyes that are vacant. I feel his heart beating, yet I know he has no soul. He moves like the wind…I can't hear his footsteps. I want this to end. He's playing with my mind. He branded me with ink. He wants to destroy me.
"I, Reid, take thee, Morgan, to be my wife. To have and to hold, for better, for worse, in sickness and in health, till death do us part…"
I have a reason to keep running.
There's no time to blink.
Don't look back. Don't make a sound.
I know he's behind me.
Order Now! Click on the BUY images below.
three breaths (Book 3)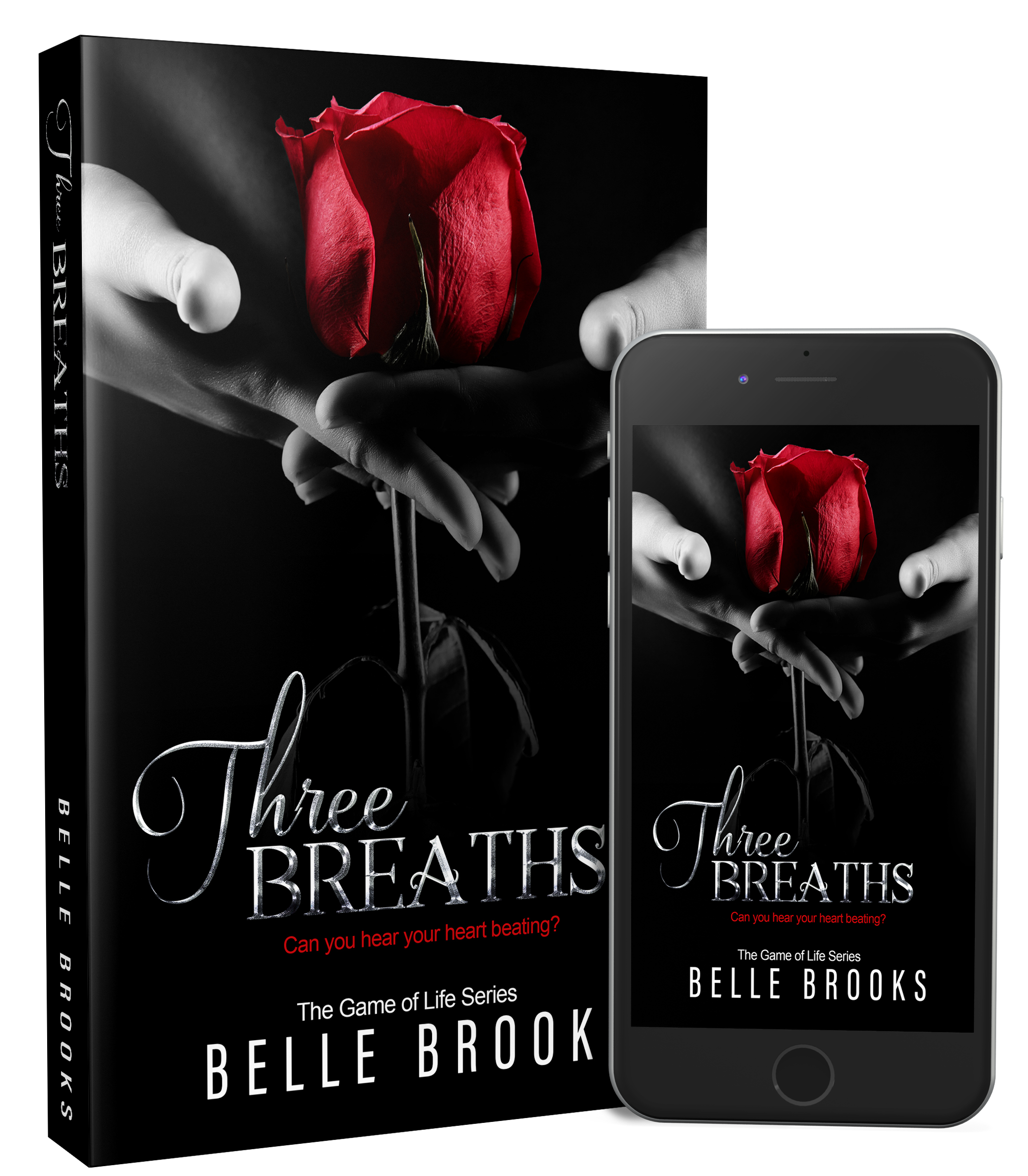 "The Wolf has played me for a fool."
I've no clue who is hunting me, but he demands I complete his tests. I fear if I can't figure out his identity, he'll kill me just like he said.
His eyes were blue the last time I looked into them, but now when he glares at me they're green. Is the Wolf playing dress up? Or are there two monsters who have stolen me?
"Did you think I'd make this easy for you, Red? Are you ready to play again?" – The Wolf
I want out of this nightmare, and the only way to do that is to win.
I need to win.
Order Now! Click on the BUY images below.
Four hearts (Book 4)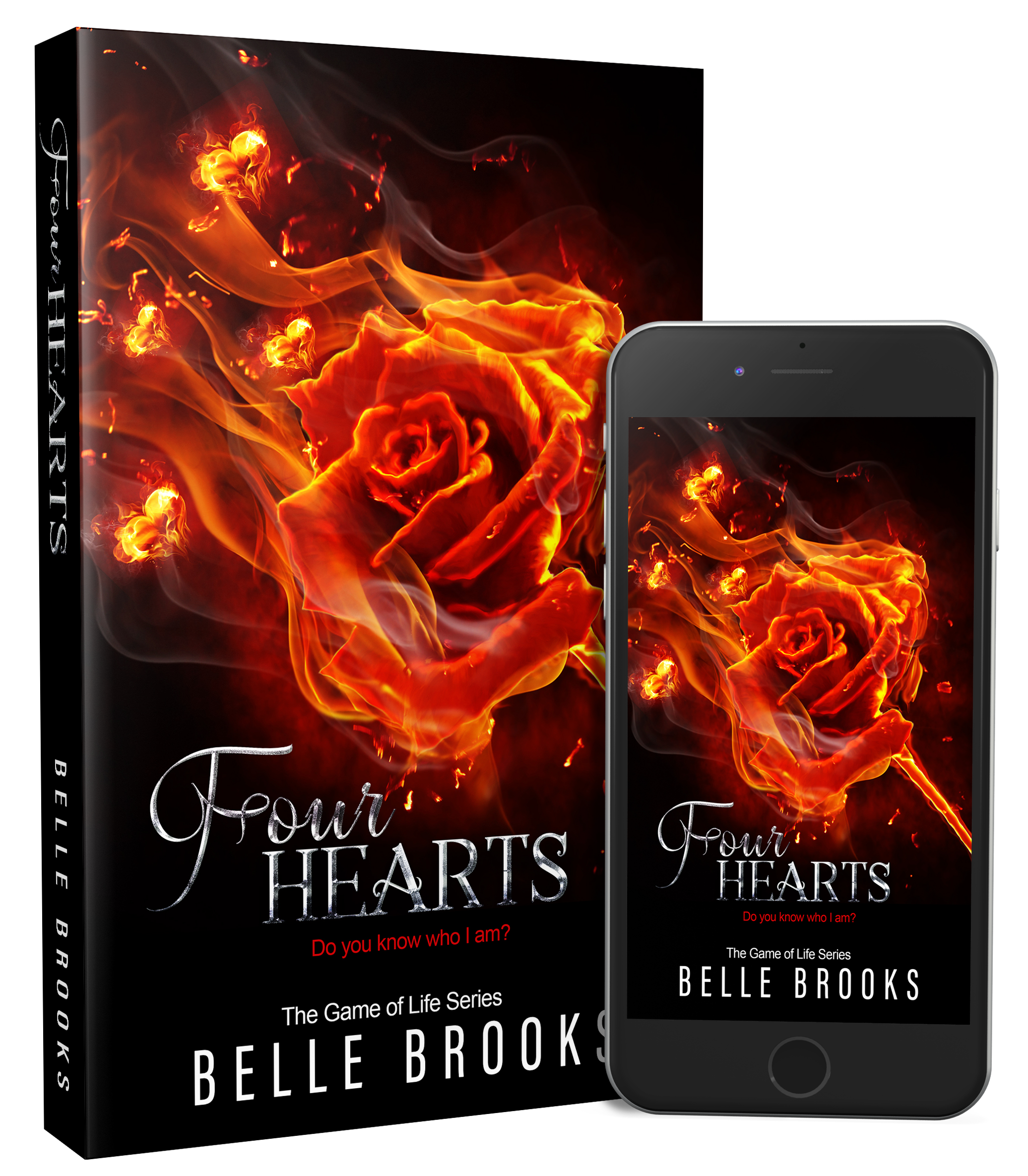 "The Wolf can break my bones, but he can't destroy my heart."
I will never lie down and say die because there are four hearts that beat for me, including my own, and it's the strongest weapon I have. I will defeat the Wolf. I will take his life. He'd better sleep with one eye open, because I'm coming for him.
Who is the Wolf? He's one dead son-of-a-bitch in my eyes. He underestimated me and now he has no clue where I am. I've found my place to hide, and it's only a matter of time until I see my freedom.
"Ashes to ashes, dust to dust, burn in hell, Red, because I've had enough." – The Wolf
The game isn't over yet. For me, it's just begun.
Order Now! Click on the BUY images below.
five fights (Book 5)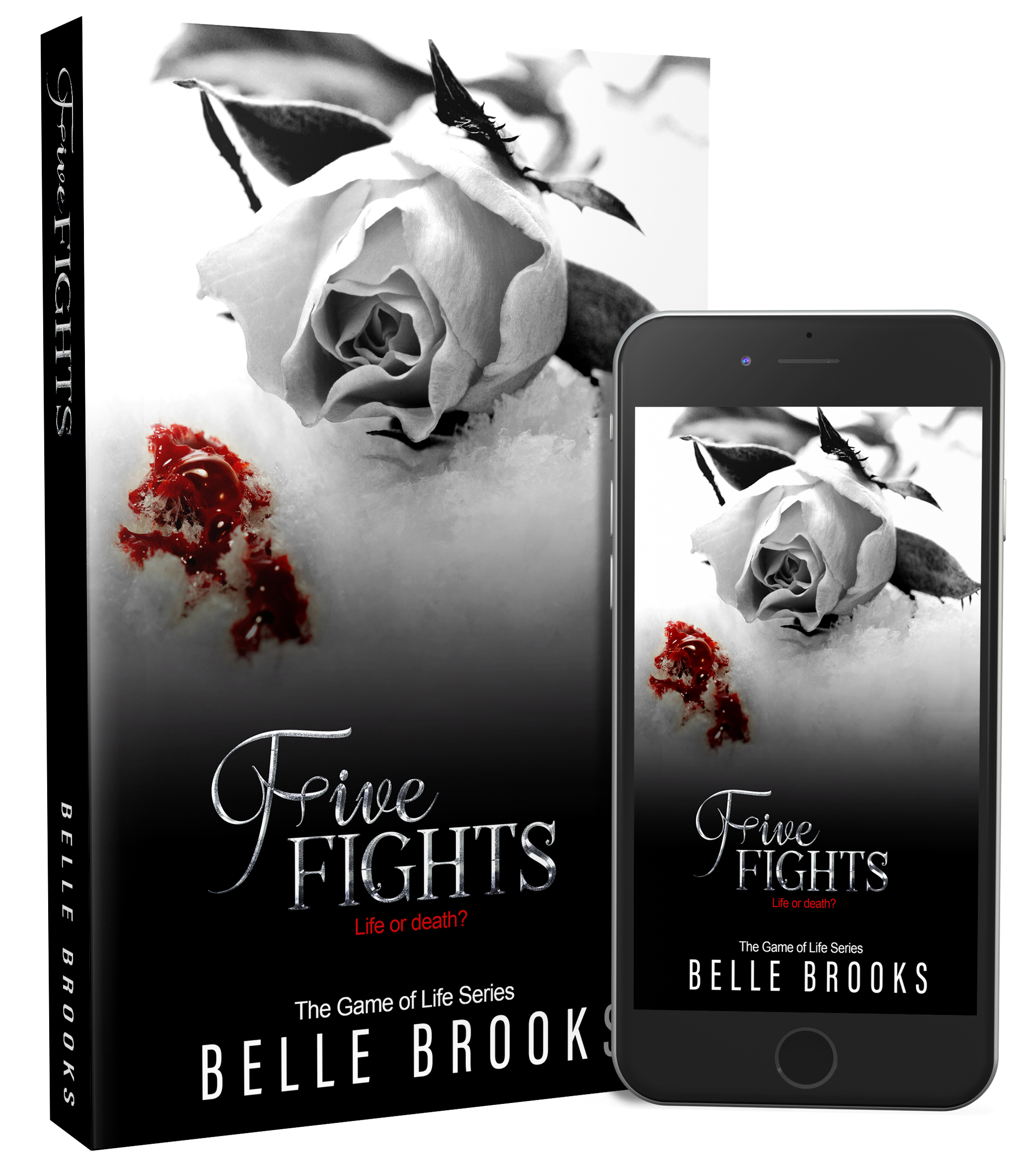 "There's no better wolf than a dead one."
This is the end.
The sound of cars makes my heart beat faster. The sight of a bitumen road gives me hope. The faces of my family waiting for me are all I can see as I battle to survive.
I can't look back.
I can't cry out.
Fight, Morgan.
He is the Wolf, and I'm the thirteenth woman he has called his Red. This is his last chance to scratch my name from the list of bitches who've wronged him.
Will he claim my life?
"I'm coming for you, Red. It's time to die. – The Wolf
Order Now! Click on the BUY images below.
Follow me on Facebook for the most up to date information on my new book.
Sign up and receive subscriber exclusives on this book. You're not going to want to miss out!